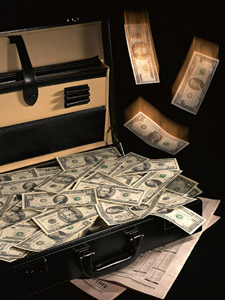 Decided you're ready to improve your employability and earn more money, but don't want to take on the time and debt of a 4 year degree? Our new list of the highest paying associates degree programs for 2013 will ensure that you're making the most of your time in college and ready for the job market after completing just 2 years of college.

We've compiled a list of the 10 top paying associates degrees for the United States, ranked from the 10th highest paying associates degree to the 1st. The information provided here comes from the bureau of labor statistics, and is updated with the latest available data for each occupation. Although there are some jobs that only require an associates degree that offer higher salaries, the job outlook that the provide isn't as strong and the opportunities are rare so we've left them out. All of the high paying jobs that you'll find here have strong career outlooks over the next decade.

So, ready to invest a couple years into your future to increase your earning potential dramatically? Check out the 10th highest paying associates degree for 2013.