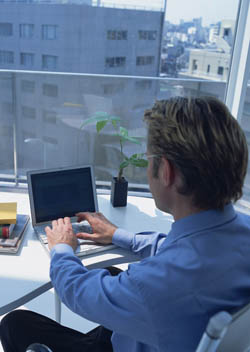 Average salary: $91,000
Growth Rate, 2010-2020: 30% (much higher than average)
Job requirements: Bachelor's Degree

Software developers are the individuals that work behind the scenes to create applications that you use everyday on your computers, mobile devices, or electronic devices. Most work at businesses in an office setting, and due to the nature of the job an increasingly large population of software engineers are working remotely from home.

Though it's possible to learn computer programming without attending school, to become a software engineer at most mid to large companies requires a Bachelor's degree in computer science or a similar field. Software developers often enjoy working at some of the highest rated companies in the country for employee satisfaction (Google, Facebook, Intuit) and perks and flexibility. Many employers are also beginning to recognize the importance of attracting and maintaining programmers and are offering perks that reach beyond the standard benefit package (think free meals, laundy services, laxed dress code). Software engineering is a strong career field with a great outlook and our countdown of the best IT degrees lists computer engineering at number 4.

Interested in which jobs pay the best with the least amount of school? The highest paying Associate's degrees in 2013.